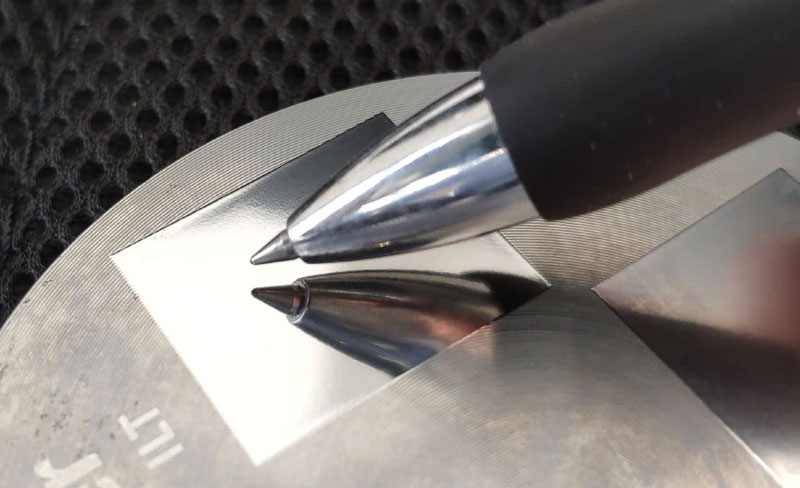 Die Steel

3D Printing Services
3D Printing complex and precision die steel parts is highly challenging. Wonder Tech's manufacturing team has mastered these challenges through 20 years of experience.Die Steel is used to manufacture cold punching dies, hot forging dies, die-casting dies and other molds of steel. As the mother of industry, the quality of the die directly affects the quality of the pressure processing process, the accuracy of the product yield and production costs, and the quality and service life of the die, in addition to relying on reasonable structural design and processing accuracy, mainly by the influence of the die material and heat treatment. The traditional process of making moulds has a long cycle time, poor hardenability, and also face in the quenching process, once cracked will be scrapped before work. 3D printing technology is involved, you can process the process parameters of the link, on the molding mold grain, so that directly improve the mechanical properties, and 3D printing through the laser to complete the processing, high-speed cooling to get the mold steel is very uniform, almost no longer need to Through the quenching link, complete heat treatment of internal stress relief can be used.
With the increasing popularity of metal 3D printing application process, in the mold steel production of difficult problems, 3D printing manufacturing mold steel, 3D printing mold technology is gradually beginning to make up for some of the defects of domestic grinding tool steel. The middle and high-grade mold steel market is the future development of the mold industry trend, the mining of this potential market, is also expected to be better and faster after the addition of 3D printing technology to achieve.
Wonder Tech die steel printing product features: a powder state martensitic hardening steel, both high strength and toughness, easy to machine after forming, and heat treatment hardening up to about 55 HRC.Below you will find a list of the advantage, but we regularly quote variations of all material types.
Hold ISO 9001:2015 certification for 3d printing die steel services.Provide fast and premium shipping of 3d printing die steel parts or componentsglobally
We has automated slm 3d printing machines for qualityproduction.
Manufacture low to a high volume of 3d printing die steel products
The 3D printing die steel material can be used in the selective laser melting (SLM) forming process to manufacture parts that are not limited by geometric shapes, shorten the product development and manufacturing cycle, and can quickly and efficiently manufacture small batches of complex parts.
The Appilcations Of

Die Steel 3D Printing
As far as the material itself is concerned, austenitic die steel ms1 has high strength and corrosion resistance, and can be dropped to low temperature in a wide temperature range. MS1 die steel also has good resistance to chloride corrosion.Main application directions:
Mould and die manufacturing (e.g. with shaped cooling runner mould cores).
Industrial parts production (e.g. functional prototypes, small-scale production parts, customised parts and spare parts).
The Characteristics Comparison Of

Die Steel
| performance | standard test | unit | value |
| --- | --- | --- | --- |
| production density | | g/cm3 | >8.00 |
XY direction
Printing performance
tensile strength
Yield
ISO6892-1
MPa
1150+100
Strength
ISO6892-1
MPa
1050+100
Elongation
ISO6892-1
%
12+3
After Break
Hardness
ISO6507-1/ISO6508-1
HV/HRC
35+3 HV5
XY direction
Heat treatment performance
tensile strength
Yield
ISO6892-1
MPa
1950+100
Strength
ISO6892-1
MPa
1950+100
Elongation
ISO6892-1
%
4+2
After Break
Hardness
ISO6507-1/ISO6508-1
HV/HRC
53+3 HV5