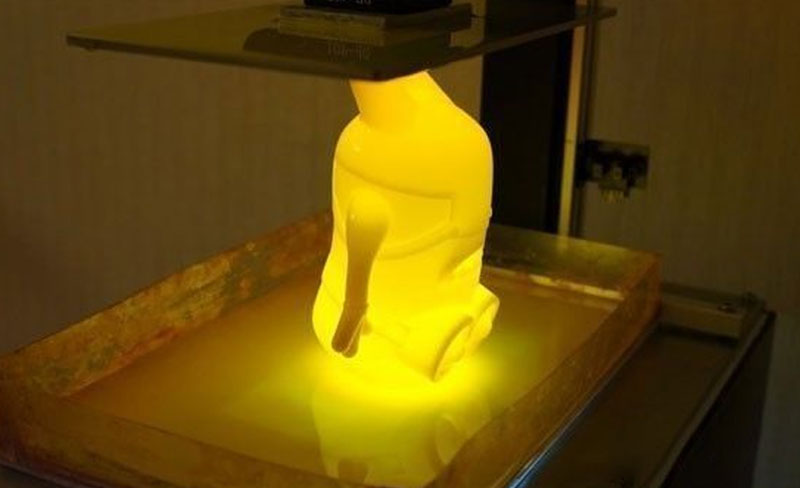 Nylon 3D Printing

Services
Polyamide, commonly known as nylon, is a generic term for polymers containing amide groups in the repeating units of the main chain of a macromolecule. Polyamide can be produced by the ring-opening polymerisation of endoamines or by the condensation of diamines with dibasic acids.
PA has good overall properties, including mechanical properties, heat resistance, abrasion resistance, chemical resistance and self-lubrication, and low coefficient of friction. PA has a wide range of varieties, including PA6, PA66, PAll, PAl2, PA46, PA610, PA612, PAl010, etc., as well as the development of semi-aromatic nylon PA6T and special nylon and other new varieties in recent years.Nylon is therefore one of the very important 3D printing materials in the 3D printing market. Nylon is a synthetic polymer that is abrasion resistant, tough, strong and heat resistant. These properties make nylon ideal for a variety of 3D printing applications.
As one professional 3D Printing services manufacturers in China, Wonder Tech can machine all kinds of low cost different 3d printing materials parts. One of the most popular engineering plastic – Nylon 3d printing part will not be ignored. Wonder customizes precision 3d printing nylon parts according to customer specifications, samples or drawings. We provide all kinds of nylon printing services: SLS 3D Printing and MJF 3D Printing nylon to complete different geometry shapes and dimensions of the nylon parts. Our nylon 3d printing precision parts can undertake surface spraying, electroplating, metal welding, hot pressing and adhesion, widely used in machinery, automobile, electronic appliances, instruments and meters, textile and construction industries. Our technicians have me many years experience and knowledge in 3d printing exceptional quality plastic precision parts.
The Advantage Of

Nylon 3D Printing
Suitable for prototype and functionally proven parts such as gears and tools, nylon can be reinforced with carbon or glass fibre, resulting in lightweight parts with excellent mechanical properties.
Nylon has a high degree of rigidity and flexibility. When you print thin products your parts will be flexible, and when printing thicker walls your parts will be rigid. This is ideal for producing components such as moving hinges with rigid parts and flexible joints.
Nylon printed parts have some graininess, are unsupported and require little or no post-processing.
Nylon 3D printing can be used to make moving and interlocking parts. This eliminates the need to assemble individually printed parts and allows for faster production of highly complex objects.
Compared to ABS and PLA materials, nylon materials are not widely used in the manufacturing industry due to their lower strength and stiffness. In summary, nylon 3D printing materials have the majority of advantages and are therefore very widely used.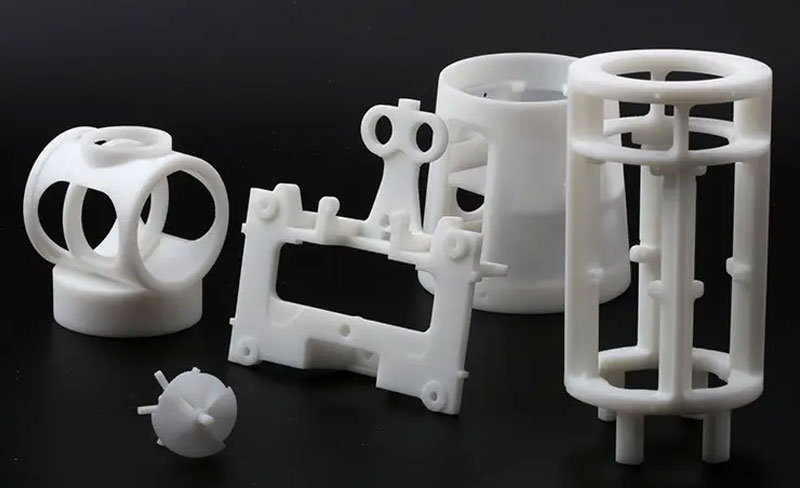 Nylon 3D Printing –

Custom 3D Printed Nylon Parts Manufacturer
| | |
| --- | --- |
| Product Materials | Nylon (FS3300PA) as solid powder, nylon + glass fibre (FS3400GF) as solid powder for SLS |
| Processing accuracy | ±0.2mm /100mm |
| Max. whole piece size | 350*350*420mm |
3-di.com – Wonder Tech is a manufacturer and fabricator of custom nylon parts and components with nylon fast 3d printing services, we own up-to-date production equipment, advanced techniques and professional design and engineering team to support our capabilities for nylon 3d printing and ensure the online custom 3d printing nylon parts to meet your requirements and achieve the highest quality, maintain competitive prices at the same time. Nylon design and engineering services are available, Nylon 6, Nylon 66 and more high specification plastic and metal materials at our disposal. Fast to upload your STP files or send us your inquiry to get a quick response online.
The Types Of

Nylon 3D Printing
Wonder (3-di.com) is capable to provide cost-effective nylon 3d printing services and quality products with high precision and accuracy for vast projects.Our experienced operators proficient in CAD (computer-aided design) and CAM (computer-aided manufacturing) programs are always finding the best way to produce the highest quality nylon printing parts & components for clients. With strong capabilities and extensive experiences, we can provide top-grade but cost-effective custom 3d printing nylon services.Here are our nylon types: