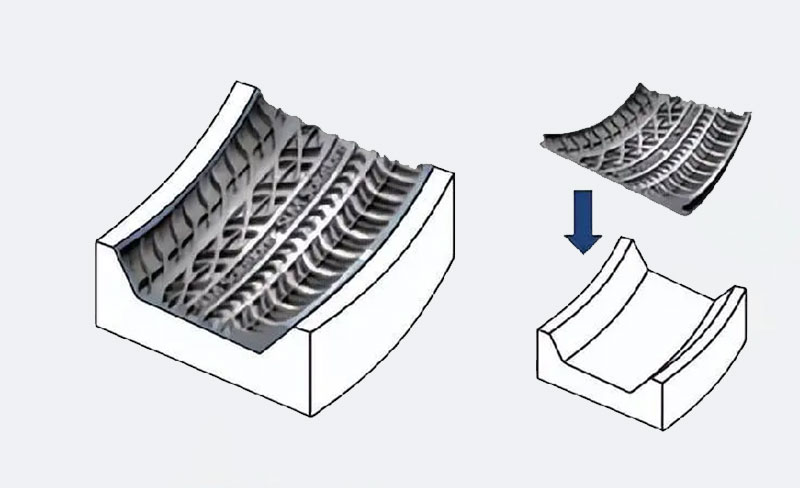 Mould Steel

3D Printing Services
Mold steel performance in the process of manufacturing is particularly important, at this stage the industrial level of Europe and the United States is still in the world's leading position, many high-grade mold steel and other mold materials must still be imported, and domestic mold steel can not fully meet the needs of the domestic mold industry.
Wonder Tech has introduced this imported mould steel features: compared with domestic mould steel, the tensile strength after heat treatment is slightly better.
Hold ISO 9001:2015 certification for 3d printing mould steel services.Provide fast and premium shipping of 3d printing mould steel parts or componentsglobally
We has automated slm 3d printing machines for qualityproduction.
Manufacture low to a high volume of 3d printing mould steel products
The 3D printing mould steel material can be used in the selective laser melting (SLM) forming process to manufacture parts that are not limited by geometric shapes, shorten the product development and manufacturing cycle, and can quickly and efficiently manufacture small batches of complex parts.
The Appilcations Of

Mould Steel 3D Printing
As far as the material itself is concerned, Imported mould steel has high strength and corrosion resistance, and can be dropped to low temperature in a wide temperature range.Imported Mould Steel also has good resistance to chloride corrosion.Main application directions:
Mould and die manufacturing (e.g. with shaped cooling runner mould cores).
Industrial parts production (e.g. functional prototypes, small-scale production parts, customised parts and spare parts)
The Case Studies Of

Mould Steel 3D Printing
Some examples of 3D printed mould steel are shown below.
The Characteristics Comparison Of

Imported Mould Steel
| performance | standard test | unit | value |
| --- | --- | --- | --- |
| production density | | g/cm3 | >8.00 |
XY direction
Printing performance
tensile strength
Yield
ISO6892-1
MPa
1100+100
Strength
ISO6892-1
MPa
1050+100
Elongation
ISO6892-1
%
10+4
After Break
Hardness
ISO6507-1/ISO6508-1
HV/HRC
32+2 HRC
XY direction
Heat treatment performance
tensile strength
Yield
ISO6892-1
MPa
2050+100
Strength
ISO6892-1
MPa
1990+100
Elongation
ISO6892-1
%
4+2
After Break
Hardness
ISO6507-1/ISO6508-1
HV/HRC
53+3 HRC