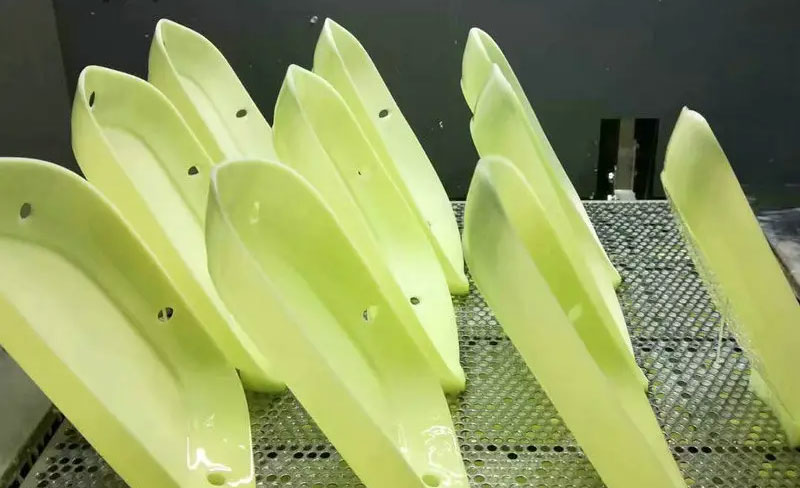 PA2200 Nylon

3D Printing Services
3D printing has now rapidly expanded from a niche market to a mainstream trend and is developing at an astonishing rate. Whether it is expensive small-scale equipment or industrial-grade operations, the level of hardware for 3D printing is being optimised and upgraded at a relatively steady pace. The next stage of focus will therefore undoubtedly be on how to improve 3D printing materials to create more flexible, durable and usable parts.
The introduction of PA 2200 into 3D printing materials has been a significant development in recent years, offering a number of significant advantages and the ability to combine it with other materials to help improve the printing process and create better products.
The 3D Printing PA2200 material can be used in the selective multi 3d printing forming process to manufacture parts that are not limited by geometric shapes, shorten the product development and manufacturing cycle, and can quickly and efficiently manufacture small batches of complex parts.
The Appilcations Of

Nylon Pa 2200 3D Printing
Nylon absorbs more moisture than other printing materials, so it is easier to paint and colour, and has greater strength and flexibility. Today it is used in a wide range of common machine parts such as cable ties, screws, bolts, nuts and even plastic gears. Of course, it requires higher printing temperatures than other plastic materials, making it more specialised in its use.
The imported nylon material supplied by Wonder has a high degree of finish and can easily withstand high mechanical and thermal loads, but this material has a grainy surface, is not easily coloured and tends to discolour when polished.Main application directions:
Complex, thin-walled pipes (power tools, aerospace equipment).
Impellers and connectors.
Consumer goods for sports.
Automotive dashboards and grilles.
Assembly design.
Functional prototype parts.
Rapid manufacturing of small to medium volumes and quantities.
The Case Studies Of

Pa 2200 3D Printing
Some examples of 3D Printing PA2200 are shown below.
The Characteristics Comparison Of

Pa 2200
The PA2200 material consists of 100% pure PA12 nylon powder and is white in colour. It has a wide range of applications and a balance of properties. The powder has a spherical shape, a narrow particle size distribution and good leveling.
| Performance | standard test | unit | value |
| --- | --- | --- | --- |
| Bulk density | EOS-Method | g/cm3 | 0.90-0.95 |
| Tensile Modulus | DIN EN ISO 527 | N/Mm2 | 1700+150 |
| Tensile Strength | DIN EN ISO 527 | N/Mm2 | 45+3 |
| Elongation At Break | DIN EN ISO 527 | % | 20+5 |
| Modulus Of Flexure | DIN EN ISO 178 | N/Mm2 | 1240+130 |
| Charpy Notched Impact Strength | DIN EN ISO 179 | KJ/M2 | 53+3.8 |
| Cantilever Beam Notched Impact Strength | DIN EN ISO 180 | KJ/M2 | 32.8+3.4 |
| Cantilever Beam Unnotched Impact Strength | DIN EN ISO 180 | KJ/M2 | 4.4+0.4 |
| Ball Indentation Hardness | DIN EN ISO 2039 | N/Mm2 | 77.6+2 |
| Shore D Hardness | DIN 53505 | | 75+2 |
Imported nylon (PA 2200)