The application of 3D printing in the automotive industry is becoming increasingly popular. From slm 3d printing parts on Formula One racing cars to tooling fixtures on mass production lines, from prototypes of various parts to various end-use parts.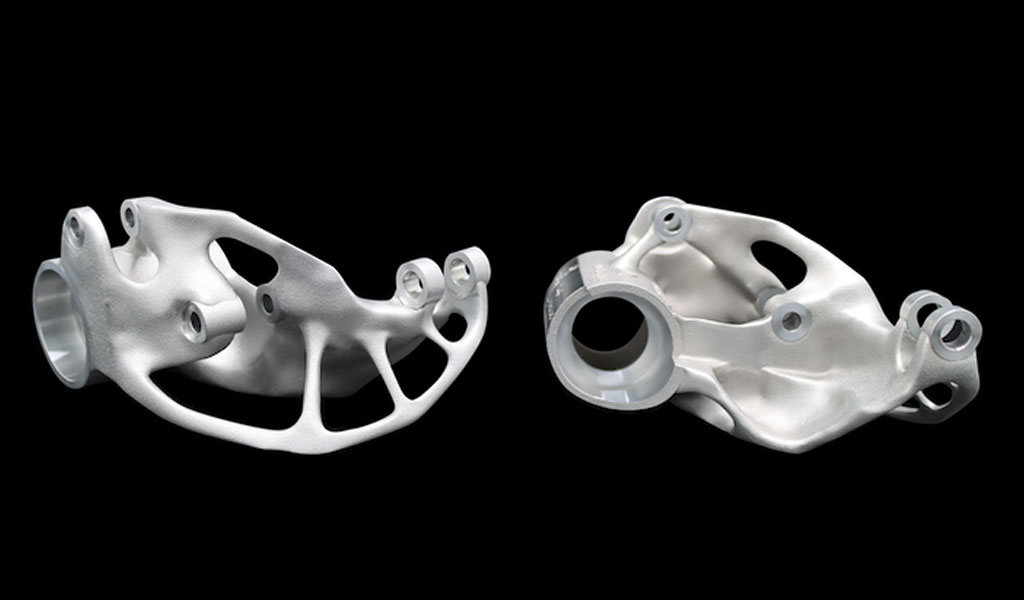 Therefore, after 3D Systems' new CEO Jeff Graves took office last year, they chose transportation and racing as key application areas.
"Transportation and motorsport have been a focus of 3D Systems from the beginning," said Kevin Baughey, head of 3D Systems' transportation and motorsport division. "Analyzing current industry applications and challenges, two key areas emerged. One is existing use cases. productivity and efficiency in one, and the other is around advancing science."
Baughey explained: "The people we look for in these areas are really doing the basic science and engineering of solving problems. This is very typical in Formula 1 because they are on the edge of advancement, but we also look at the consumer side To. Given the proliferation of electric vehicles and hybrids and all advanced propulsion systems."
On the metals side, Baughey points to thermodynamics and fluid management applications where the design freedom afforded by additive manufacturing allows for more efficient packaging of components such as heat exchangers and hydraulic accumulators. There are also metal structural applications, often with the goal of reducing weight and maintaining quality. But, as Baughey explains, the reasons behind this are more complicated.
"When you look at the science behind it, both static and dynamic forces are managed," Baughey elaborates. "In many cases, lightweighting is what you're achieving, but it's important to understand why you're achieving lightweighting. Sometimes it's more about quality management than pure lightweighting. Sometimes it's 'We can lower the center of gravity in certain areas.' Or shift focus and take advantage? " The other thing is its inertia. A lot of additives are applied to mass moving components that dynamically rotate or move back and forth and eliminate inertia, eliminating all loss of efficiency, as well as durability. The key is to not just focus on the typical terms of lightweighting, but It's about looking at the basic science used to solve problems."
The automotive industry is constantly evolving due to innovations in powertrains, autonomous driving, and electric vehicles. Because of this, Baughey said the basic architecture of the vehicle is now also facing challenges. Rather than doing things as usual, "fundamentally, we're not constantly turning to a blank slate," Baughey recalled of his past experience working in systems engineering and vehicle program management. ), it's now about "going deep into the math" to understand the problems the industry is trying to solve, not just for advanced motorsport applications but trickling down to the consumer space as well.
"Frankly, if the industry hadn't been disrupted by things like autonomous driving and electric vehicles, it probably wouldn't be growing as fast as it is and getting into the consumer space," Baughey added.
Recent materials developments are also driving more advanced applications. On the metals side, a newly certified Scalmalloy high-strength aluminum 3d printing is designed for lightweight, load-bearing structural components, including suspension and energy and fluid management components, while certified M789 is designed for higher fidelity and thinner manufacturing This opens up a wall of possibilities for automotive parts such as conformally cooled mold inserts, tire tread molds, drivetrain parts and axle components. It's not just metal, TOYOTA Gazoo Racing uses the recently added Accura AMX Rigid Black SLA resin to create long-lasting polymer production parts, while Baughey also pointed to some less obvious opportunities using 3D Systems clear resin for automotive interiors. Components such as complex structures to light through vehicle ducts.
Baughey added: "There are some advancements in materials that really make them stand out from traditional materials used in prototypes and really move into the future of the vehicle life cycle."